ABOUT US
IntraMart is a business and technology service company, employing 90+ people between 3 countries for more than 20 years. We deliver Information Technology Consulting, Applications Development, Business Intelligence, Cloud Services and e-Learning across all industries and business functions.

IntraMart's Mexico office has a privileged geographic location near the U.S. markets, as well as Government sponsored programs tailored to IntraMart's customers. With the close proximity to the US and synchronized time zones, we create a new kind of services called HomeZone Services. We have highly educated and qualified resources, at reduced rates, to work and collaborate your shared language and like cultural paradigms.

We create value by successfully integrating people, business and technology to create effective, reasonable cost, and sustainable business ecosystems. Whether you need local or near-shore resources, our people apply insight to create innovative answers to your business needs.

Your business… Our experience… Let's be productive together.

IntraMart has corporate offices in Scottsdale, Arizona, US, Monterrey, Mexico and Bangalore, India to better serve each country as well as our cross-boarder clients.
OUR VALUES
At IntraMart, We live by our values and make them part of everything that we do. IntraMart people are committed, innovative, open and honest.

Committed… We are committed to long-term collaboration with you and your partners, supporting your success as your organization evolves. We are driven and will go the extra mile for our clients. We focus on outcomes and deliver against them; yet we are flexible and responsive to the needs of our clients.

We are an ambitious company: ambitious for our clients and for each other. We support our people so that they may continuously develop their practical expert knowledge about people, business and technology, and bring this to life through exciting ideas and a reliable service to clients worldwide.

Innovative… Our people apply insight to create innovative answers to your business needs. We understand your business and culture and have an expert, practical knowledge of technology and systems. We never stop learning. We work with clients and colleagues to deliver outstanding outcomes. We seize the initiative and always look for ways to improve the service we deliver to clients.

We inspire our people so they can bring out the best in themselves and deliver that to you. We encourage them to improve at every opportunity and look to the future for great ideas.

Open and Honest…We openly and honestly engage on all levels, listening and exploring. We deliver what you need, seamlessly, wherever and however you need it.

We are team players. We are always willing to share what we know with colleagues and clients. We listen to our clients and colleagues and we are responsive to their ideas. We give honest feedback and support to all those we work with. We never hide information or play it "close to the vest" – we have transparent integrity.

In Summary… We provide a working environment where collaboration, networking, timely delivery and learning are at the heart of the way we do business. We work across borders and cultures, and develop people with the confidence to speak out in the interests of our clients.
NEWS
IntraMart will be at the 18th Annual conference, MicroStrategy World 2015 at the Wynn Las Vegas and Encore Hotel.
Meet our CEO and his team at the conference!
IntraMart recognised as 20 Most Promising IT Service Companies in the December review of CIOReview
CIO Review Magazine
IntraMart providing high quality resources at Value Pricing
By Joe Philip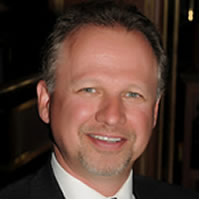 Tuesday, December 3, 2013 – IntraMart was initiated in October of 1997 by Greg Schmidt, a Silicon Valley consultant striving for a new way of thinking with each and every project encountered. Although it was initiated as a Data Warehousing company, IntraMart rapidly enhanced its service offerings to include Business Intelligence, data integration (ETL), eLearning, and application development and maintenance. In addition, IntraMart has trained college interns as well as managed and sponsored intern programs for large corporations.

IntraMart's very first customer was General Electric. "GE embraced our vision and methodology and the company rapidly grew by leaps and bounds to an annual $4m in revenue in the first two years of business" adds Schmidt. Since then IntraMart has not looked back and has expanded its service offering throughout the US and Mexico. In 2003 Alberto Jimenez joined IntraMart, an account manager from a leading Mexico consulting company to run the operations in Mexico. "We are now global," Schmidt added, "so we began offering near-shore services to our customers."
With now over 16 years of proven service experience and over 20 customers throughout US and Mexico, IntraMart has successfully been providing services for large companies like General Electric, PetSmart, Charles Schwab, Intel, IBM, Corona, Banorte – Generali, Blood Systems, and countless government entities. Helping these companies manage monumental implementations, software applications upgrades, and providing dashboards and tools to monitor and turn companies around on a dime.
The company has partnered with companies like Microsoft, Microstrategy and Informatica, to strengthen its service base and certify its associates in these industry leading tools. "Our partners and clients are extremely impressed with how much of our budget is invested right back into our talent. After all, they are the company and must be encouraged and mentored to keep up with the changing times" says Schmidt.
IntraMart works very close with universities to identify the next wave of computer scientist and data scientist to arm these graduates with skills and tools of today's technology. These technologies support every aspect of business from gathering key performance indicators (KPIs), to the development of Business Intelligence interactive dashboards.
Arizona based IntraMart Business Intelligence Group expands to Denver Rocky Mountain Region
PRWeb
IntraMart adds Denver Powerhouse client
Denver, Colorado and Phoenix, Arizona (PRWEB) November 07, 2012 – IntraMart with Offices in Phoenix, Scottsdale, and Mexico has recently established their practice in Denver, Colorado with the initiation of a relationship with one of Denver's top corporations, of which specific details will be released shortly. Their foothold in Denver will provide greater accessibility to existing clients with nexus' in Colorado and provide additional opportunities for new business development throughout Colorado and the Rocky Mountain region.
"We've wanted to strengthen our presence in Colorado for some time now," said Greg Schmidt, CEO and Founder of IntraMart, "Establishing a presence in Denver with a company of this scope will allow us to better serve our existing clients with bases here, as well as strengthen our ability to create new relationships in this dynamic market."
With a diverse client base that ranges from entrepreneurial start-ups to state agencies to a variety of Fortune 500 companies, IntraMart's project implementations are as unique as the business community it serves. IntraMart supplies self-starting project management teamed with their expert near-shore technical resources to deliver a breadth of cross-industry experience and deep technical knowledge. All of IntraMart's consultants are dedicated to delivering valuable solutions that contribute toward their clients' long-term success.
Strategic focus areas:
- Technology Consulting — IntraMart continues to expand their BI, portals, infrastructure, and custom development practices and assets to offer innovative, targeted solutions to new Denver clients.
- Project Leadership/Delivery Effectiveness — IntraMart brings together deep industry insights with the right tools to create the best solutions for their clients. As a practice, they pride themselves on not only delivering effective solutions, but also improving their clients' overall delivery infrastructure for long-term success.

Greg goes on to explain, "Expansion into the Denver market is an important milestone in our goal to extend our delivery of world-class Business Intelligence consulting services across leading US business markets and position ourselves for continued growth. Companies are seeing the economic benefit of leveraging highly skilled near shore resources from Mexico."
IntraMart also partners with some of the biggest names in the Business Intelligence, ETL, and Data Warehousing field to bring practically priced world class solutions to all their new and existing clients
Learn More
CHECK OUR SERVICES